The focal point of where you say "I DO"
The place where you officially become husband and wife
The backdrop of your family portraits
Although the majority of your event does not take place under your ceremony arbor, it is a center point of your ceremony and will be included in many of your pictures, so it is a great spot to add floral + decor! Our arbor has been decorated all sorts of different ways. Below are some examples and inspiration for your wedding at Kindred Oaks!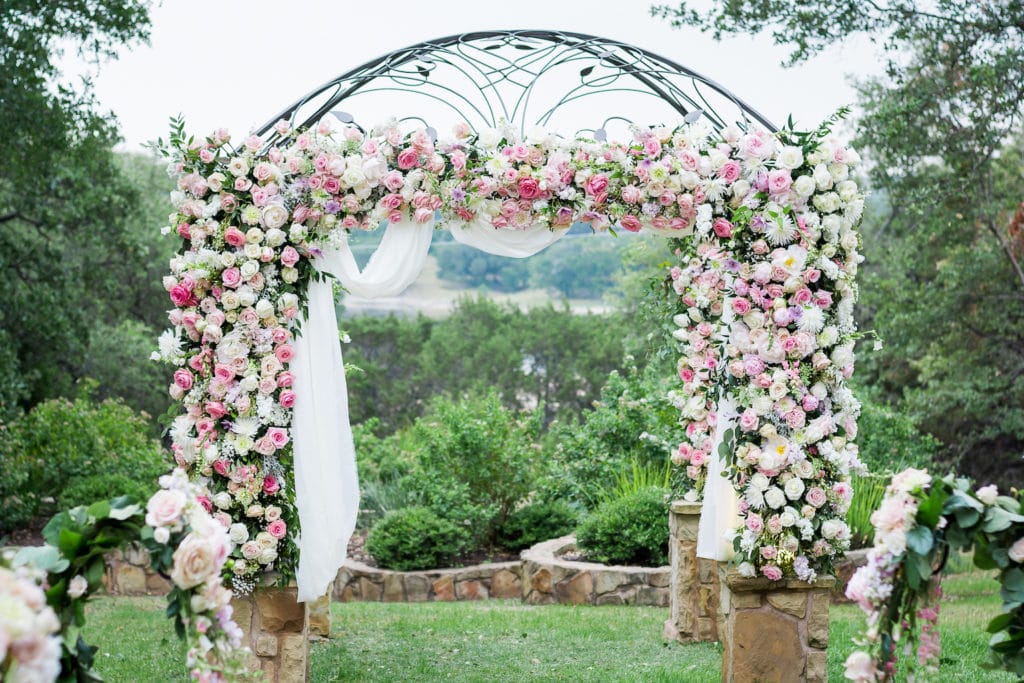 Whether you want a simple look with greenery, want to dress it up with fabric or have flowers all the way around, our custom built iron arbor can create endless looks to make your wedding ceremony even more beautiful!
Ask our floral designers down at ZuZu's Petals for more ideas and advice on how to decorate your arbor!!!