The Kindred Oaks Family Includes: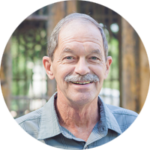 Steve Lincoln (An avid Longhorn fan) has a resume that rivals the most colorful of characters! In his past lives, he has worked on a turkey farm, owned his own leather working shop, sold his wares at arts & crafts festivals, has two degrees – in law enforcement & English literature, was the Vice President of a very well respected garden nursery in Austin for 10 years, and, finally, opened Kindred Oaks with his wife Elaine in 2004 and has never looked back. He is kept perpetually busy with never ending projects to keep him out of trouble!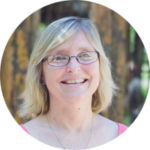 Elaine Lincoln (Longhorn class of '89) was a professional wedding photographer for many years prior to and during the raising of her three children, and then turned to the garden industry so she could stay at home with her kids. Now grown, her daughter Jessica & son-in-law Charles (who got married here at KO and are both Aggies!!) live close by and in her spare time, Elaine avidly enjoys being a G-mama to her grandkids Harrison and Evelyn! Her two boys, Ian and Jacob, live nearby in San Marcos and she is expecting them to support her in her old age!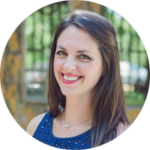 Heather Dupuis is the General Manager over Kindred Oaks and ZuZu's Petals. Heather has been a member of the Kindred Oaks family since 2007 and knows the inner workings of both the venue and floral shop like no one else! She and her husband, Gabe, are the proud parents of Olivia and Adelyn.
Morghan Embry  is our look into the millennial generation! The queen of our marketing and social media efforts, as well as being a part of our wedding day team, she is a graduate of Belmont University and has been a part of the Kindred Oaks family since 2013. She took a break from the wedding world to start her own paddle business with her family, but she couldn't stay away for long and we are thrilled to have her back with us!
Sierra Yoakum is an integral a part of our wedding day team. While she comes to us from Alabama, she has called many states home and finds an instant family wherever she goes. Kindred Oaks is overjoyed to have her as part of ours!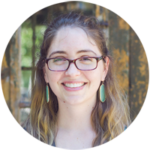 Jessica Combs is our resident Graphic & Web Designer and is a 2009 graduate of Texas A&M University. She has always been at the helm of design throughout our brand, from website to brochure and we love everything she brings to the table. She and her husband Charles have two precious kiddos, Harrison & Evelyn.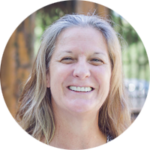 Shawn Goad is on our grounds keeping team and Steve couldn't be more pleased. Always a hard worker, she brings vast experience in the wedding industry from catering to bartending to whatever needs to be done. Shawn is our go-to woman!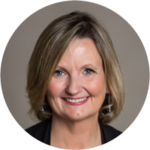 Donna Aleman, a 10 year employee, is also the owner of her own coordination business, Ame Soeur Events (it means Kindred in French). Donna is like a sister to Elaine and is the perfect blend of having an attention to detail, yet laid-back and fun at the same time, and we simply wouldn't be the success we are today without her!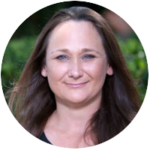 Tracy Campbell is invaluable in keeping Kindred Oaks looking fantastic on the inside. She's been with us for over 8 years and keeps us clean and welcoming, each and every week, and we couldn't do it without her!
Raina Parsons, a freshman at Angelo State University, has worked part time for us since 2014, and is always willing to jump in and tackle any task put in front of her. We love her infectious helpful nature and can't wait to see what the world has in store for her!
Bob Smith rescued us the week Steve went in for knee replacement surgery in the summer of 2015 and has been a constant source of support for our team ever since! He assists Steve and Shawn on the grounds maintenance team and has also put many events under his belt.
Amy Mullins
and her husband
Brad
are the owners of Hill Country Events/Bartending Services and our relationship with their services and friendship is almost as old as our company. We couldn't, and wouldn't, do it without them.
The team members over at ZuZu's Petals are very much a part of the Kindred Oaks family! Read more about these fabulous ladies by clicking here.
Save